Welcome to Cruising Yachts
Your passport to the Cruising Lifestyle!
Welcome to Cruising Yachts.
Your passport to the Cruising Lifestyle!
Cruising Yachts has been in business since 2007 when we acquired our first yacht dealership in Alameda (San Francisco Bay). In 2009 we acquired the former H&S Yacht Sales dealerships in San Diego and Marina del Rey (LA) giving us a presence state-wide. In January of 2013 we merged our dealership in Marina del Rey with Sailboats Unlimited, a long-established dealership in that market. Shortly thereafter, in March of 2013, we merged our dealership in Alameda with Sail California, one of the Bay area's premier yacht dealership, to form Cruising Yachts / Sail California. As a result of this growth we now operate one of the largest yacht sales organizations in North America with the resources to provide our customers with unparalleled customer service and the largest selection of new and brokerage yachts on the West Coast.
We are the exclusive dealer throughout California for Bavaria Yachts, Catalina Yachts and the exclusive dealer for the western United States for Bali catamarns.
Cruising Yachts is the largest used / brokerage yacht broker on the West Coast based on both listings and actual sales results. We offer a large selection of pre-cruised sailing and motor yachts of many different makes and models and at almost any price.
Owners entrust us with the sale of their yachts to gain the marketing advantage of our offices statewide and our extensive print and internet marketing programs. Our experienced sales team handles all aspects of the sale including advertising, sales contract documentation, financing, closing, insurance and title transfer.
With our combination of new and pre-cruised yachts, we can provide the thrill of yacht ownership to anyone regardless of the size of their budget.
One of the most enjoyable aspects of dealing with Cruising Yachts is the sales professionals you will meet. Most of the members of our sales team have been involved with yachts in one way or another for their entire lives and are passionate about sailing. They are a wealth of sound, experienced advice and a great resource for anyone considering the purchase of a yacht. They truly enjoy meeting our customers and helping them find the yacht that fits their needs and their budget.
We look forward to meeting you. Whether you stop by one of our offices or see us at a boat show, we're always happy to show you our yachts and answer any questions you have. Even if you're not ready to buy today, don't hesitate to stop by and just look. It's always great to have a dream!!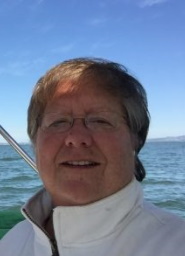 Dinah Goodsell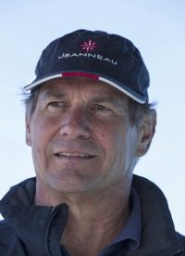 Jeff Jorgensen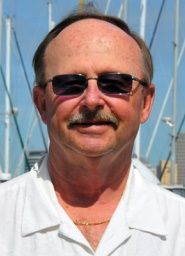 Roger Goodsell